Wormshill Village Hall is well placed in the locality and is a good venue for a variety of events such as wedding receptions, quiz nights, scout camps, and charity events.
Set in over an acre of green space, the hall benefits from French door opening directly on to the veranda adjoining the ample green space, a small kitchen , toilets, free car parking, and a well-equipped playground for younger children. The green is easily large enough to erect a marquee to provide for extra persons and outdoor activities such as a BBQ and displays.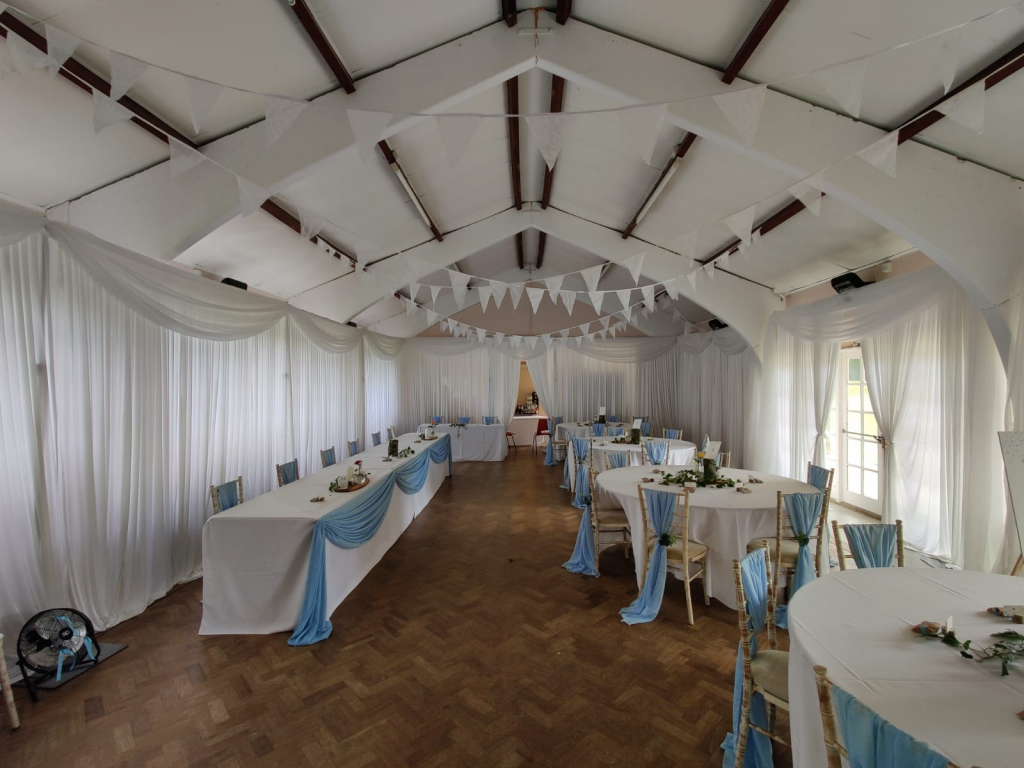 The hall will provide comfortable seating for around 70 people (depending on table arrangements) and about 120 standing.