Wormshill Village Hall is well placed in the locality and is a good venue for a variety of events such as wedding receptions, quiz nights, scout camps, and charity events.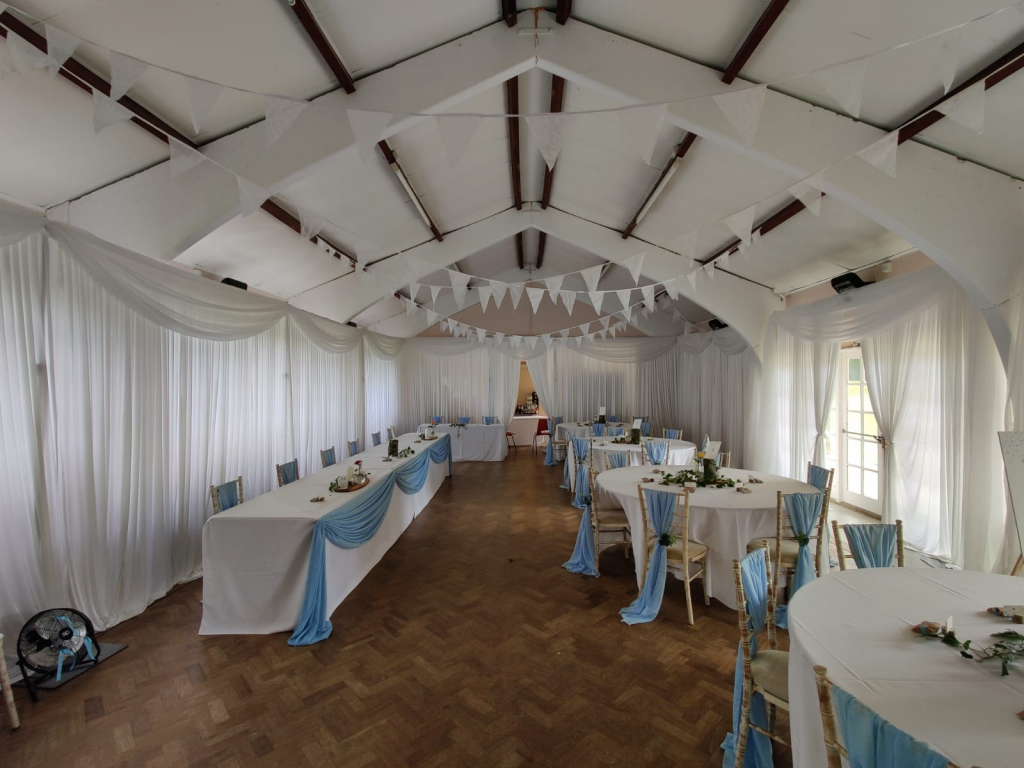 Set in over an acre of green space, the hall benefits from a kitchen, toilets, free car parking, high-speed WiFi, and well-equipped playground for younger children. The green is easily large enough to erect a marquee to provide for extra persons and outdoor activities such as a BBQ and displays. French doors open directly on to a covered west-facing veranda.
Location
The village hall is found just to the east of St Giles Church near the junction of The Street, Bottom Pond Road and the lane to Frinsted. For SatNav, please use 'ME9 0TR' or grid reference TQ 882 574 (some SatNav's recognise Wormshill Village Hall but provide directions to Draysfield, just around the corner).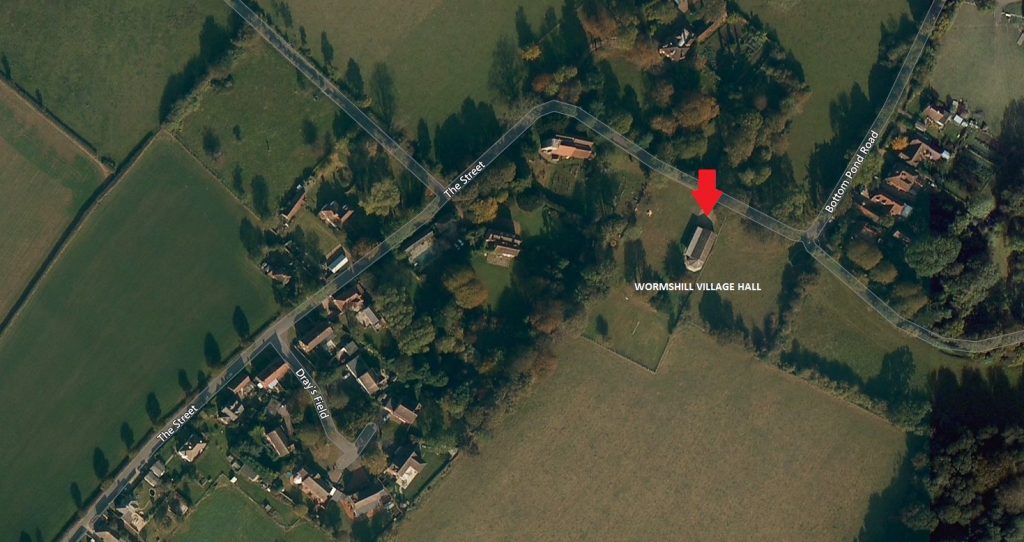 Capacity
Seated: 70
Standing: 120
Internal Floorspace: ~120m²
Associated Green Space: >1 acre
Car Parking on green space nearest the gate.
Facilities
Kitchen
High-speed WiFi
Ample green space (over 1 acre)
Childrens play area
Veranda
Availability & Booking
The hall generally has good availability for both week-day and weekend events.
To book the hall or discuss your requirements, please contact the booking team on 07948 371405 or email villagehall@wormshill.org (please include contact details, proposed time and date you wish to book as well as the purpose).